Share:

We talked about BABA shares about a month ago, we see that a bearish trend is forming. The current chart shows the final part of the completed actionary wave y and the second intervening wave x. These waves are double zigzags. At the moment we are seeing the formation of the final actionary wave z, which, most likely, will take the form of a primary zigzag.
There is a high probability that the primary impulse and the correction have already been fully completed, so we can expect a decline to 50.07 in the sub-wave consisting of sub-waves (1)-(2)- (3)-(4)-(5).
At the specified mark, wave z will be at 38.2% of wave y.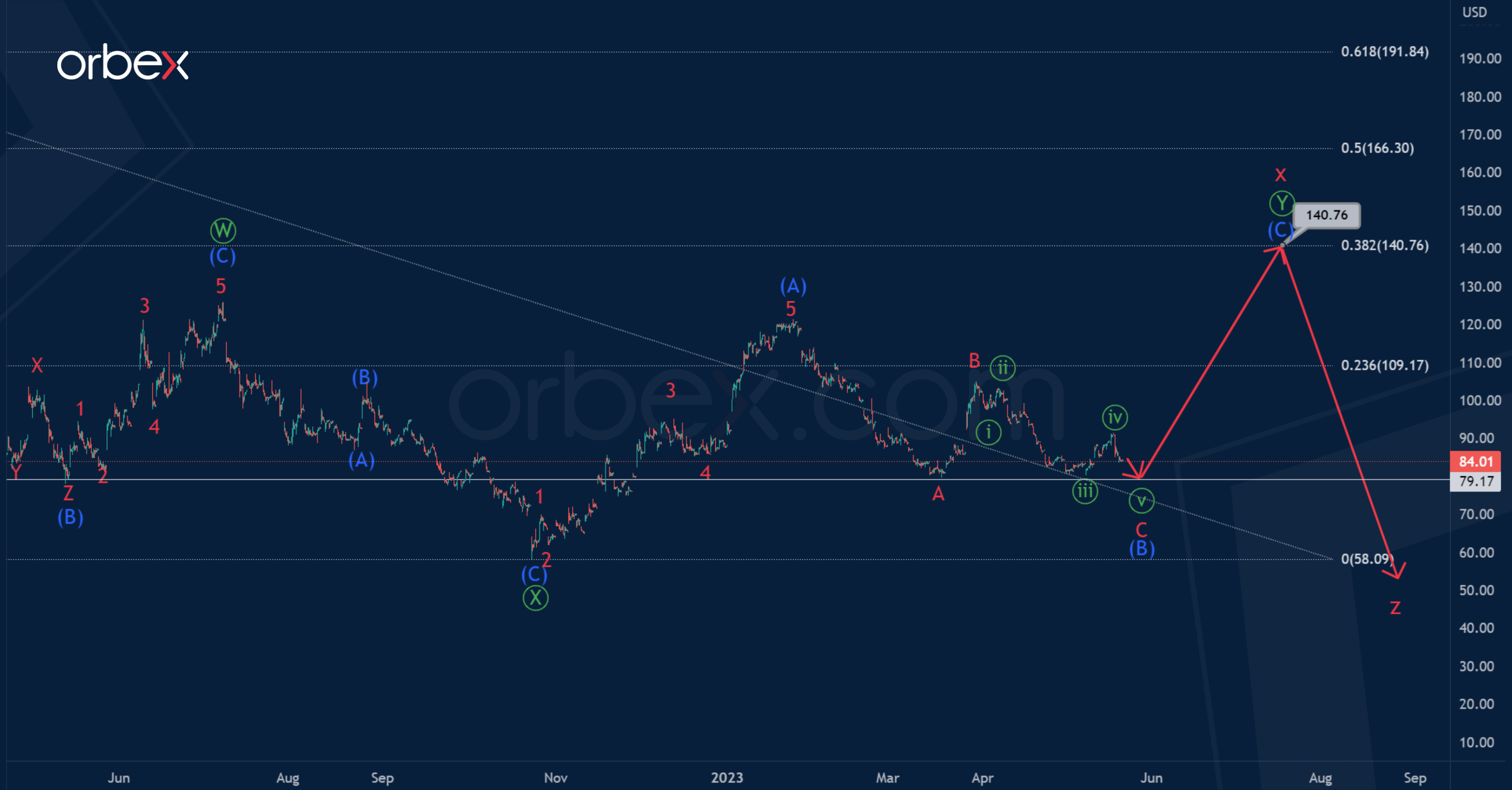 Alternatively, the intervening wave x has a more complex internal structure. Within the intervening wave x, only the first two zigzag sub-waves are completed.
At the moment, the market is in a wave, which may take a zigzag structure (A)-(B)-(C) of the intermediate degree.
Most likely, we are approaching the minimum of 79.17, at which the correction (B) may end, after which the price may begin to rise in the potential impulse (C).
The price in the intermediate wave (C) is likely to rise to 140.76. At that level, cycle intervening wave x will be at 38.2% of actionary wave y.