President Biden and British Prime Minister Rishi Sunak will continue their work toward strengthening relations between the two allies during the U.K. leader's visit to Washington.
"Firstly, this is an effort by Sunak to reach out to Biden and develop a warmer relationship," Nile Gardiner, director of The Heritage Foundation's Margaret Thatcher Center for Freedom, told Fox News Digital. 
"On the side of the White House, they are keen to have friendly relations with Downing Street after significant tensions with Liz Truss and Boris Johnson."
Gardiner's comments come ahead of Sunak's visit Wednesday and Thursday to Washington, where he is expected to have talks with lawmakers and business leaders and a meeting with Biden.
RISHI SUNAK TO PITCH UK AS WORLD LEADER OF AI DURING MEETING WITH BIDEN: REPORT
Sunak has billed the trip as an opportunity to form a "close and candid relationship" with his American counterpart, noting the deep ties the two countries typically have.
"The U.S. is our closest ally. We are one another's partner of first resort when it comes to everything from keeping our people safe to growing our economies," Sunak said in a statement discussing the trip Saturday. "That's why it is so important for a U.K. prime minister to forge a close and candid relationship with the President of the United States — on every global problem, you will see us working side-by-side."
The two leaders are expected to discuss improving economic ties and continuing their support of Ukraine in its defense against Russia's invasion, though no talks of a formal trade deal are expected during the trip, according to a report from Reuters this week.
The U.K. leader's office touted over the weekend that this will be Sunak's fourth visit with Biden in as many months, which it said is the most "sustained contact" a prime minister has had with a U.S. president in recent years.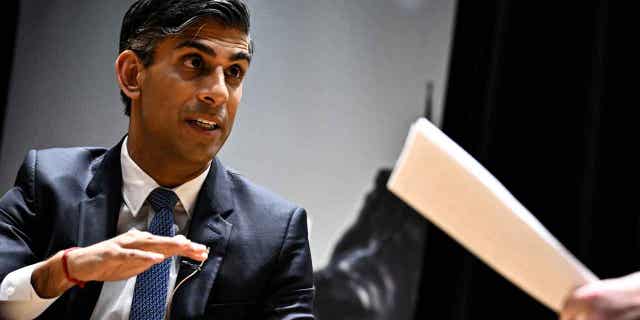 BRITISH PM RISHI SUNAK REFUSES TO 'UNPICK HISTORY' WITH SLAVE TRADE APOLOGY, REPARATIONS
Alan Mendoza, founder and the executive director of the Henry Jackson Society, also noted the frequent visits between the two leaders, telling Fox News Digital Sunak is likely to make a push for more British leadership in addition to talks on Ukraine and economic cooperation.
"Mr. Sunak will be looking to pitch a leadership role for the U.K. on AI governance, regulation and research and also to secure a digital trade deal with the U.S.," Mendoza said. "Amidst the Ukraine solidarity, be prepared for some lobbying for U.K. Defense Secretary Ben Wallace to take the NATO top job. After all, his Danish rival has yet to deliver 2% of GDP on defense spending."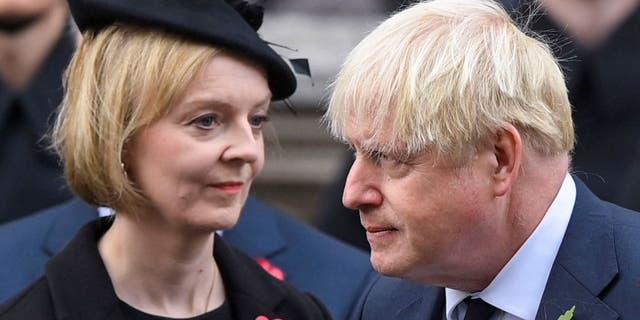 For Gardiner, there's reason to approach the newfound collaboration with caution, arguing some of the gulf between Johnson's government and Democrats were "healthy differences."
"I think that if you have a British government moving closer to the policy positions at the White House, that is not in the British national interest," he argued, adding it will be important for Sunak to "stand his ground" on issues such as Brexit and a trade deal between the two countries.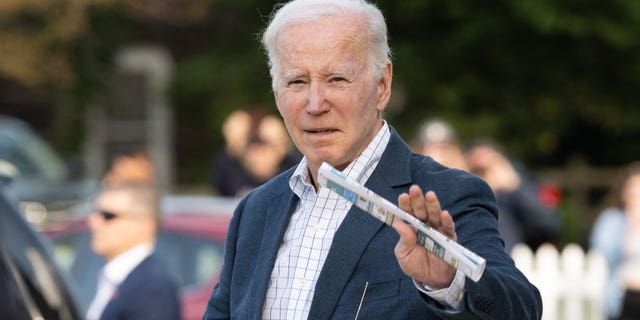 BRITAIN'S COMPETITION WATCHDOG OPENS INVESTIGATION INTO ARTIFICIAL INTELLIGENCE MARKET
Gardiner pointed to Biden's support of a global minimum corporate tax rate, something he says a British prime minister should not agree to.
"This is just complete poison for Britain," Gardiner said. "The U.S. has a very left-wing administration, and a conservative government should be advancing economic freedom on the world stage."
Nevertheless, Gardiner noted that the two countries share a "special relationship" despite recent differences between the U.K.'s conservative government and the Democratic White House.
"The special relationship is always there, regardless of who is in the White House or Downing Street," he said.