Officials in Iceland reportedly have sent a large bulldozer to a region under threat of a volcanic eruption to dig massive ditches in hopes of diverting any potential lava flow away from key structures in the area. 
The bulldozer, described as a Caterpillar D11, was traveling with a police escort to the Grindavík region early this morning and will be used to dig 3-mile-long trenches, according to Sky News. 
Officials in Iceland warned Wednesday that the likelihood of a volcanic eruption remains "high" as hundreds of earthquakes are being recorded in the area. 
The Icelandic Meteorological Office said since midnight yesterday, around "800 earthquakes have been measured, most of them in the middle of the magma dyke at Sundhnúk at a depth of about 3-5 km [1.8 to 3.1 miles]." 
ICELAND OFFICIALS SAY 'HIGH' VOLCANIC ERUPTION POSSIBILITY 
Sundhnúk is a little more than 2 miles to the north-northeast of Grindavík, a town in southwestern Iceland that has been evacuated because of the volcanic activity, according to FOX Weather.  
As of Thursday, the town is now suffering from power outages as well, Sky News reports. 
Video and images also have emerged appearing to show smoke rising out of cracked roads in Grindavík in recent days. 
TOURISTS FLEE POPULAR ICELAND SPA AFTER 'EARTHQUAKE SWARM' RAISES FEARS OF VOLCANIC ACTIVITY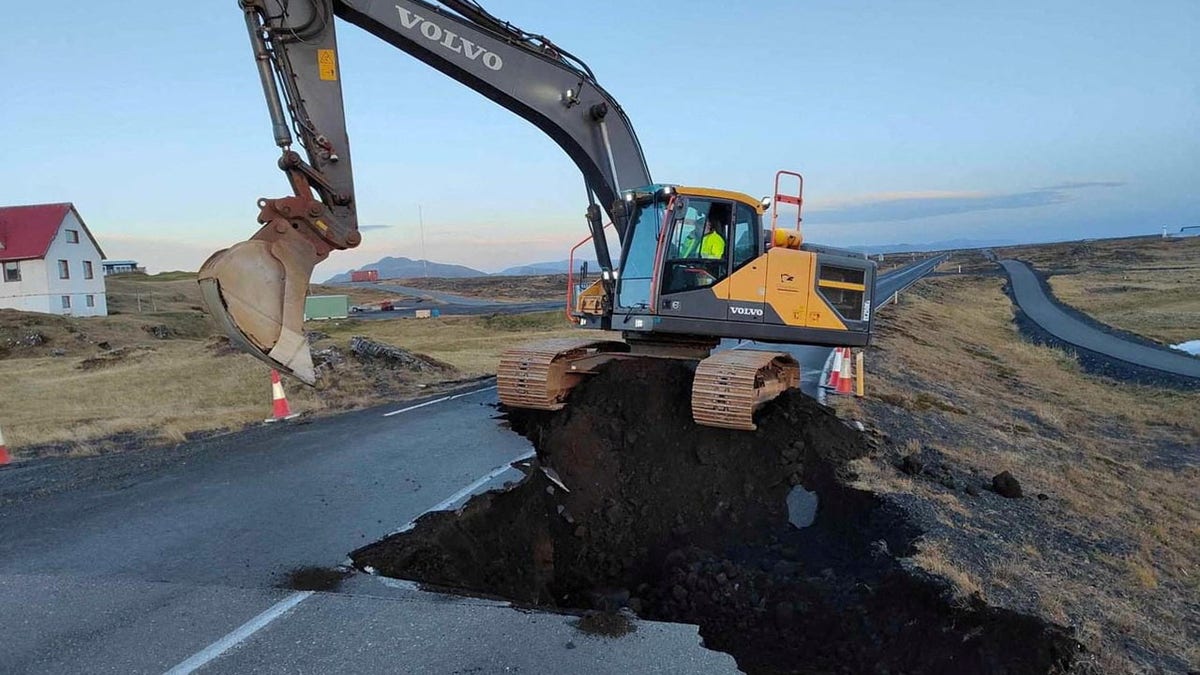 "Seismic activity has remained constant since 11th of November. The main monitoring focus on seismic activity remains in the area of the dyke and Grindavík," the Icelandic Meteorological Office said.  
The office concluded that the "probability of an eruption is still considered high" and "in the event of an eruption, the most likely location is at the magma dyke."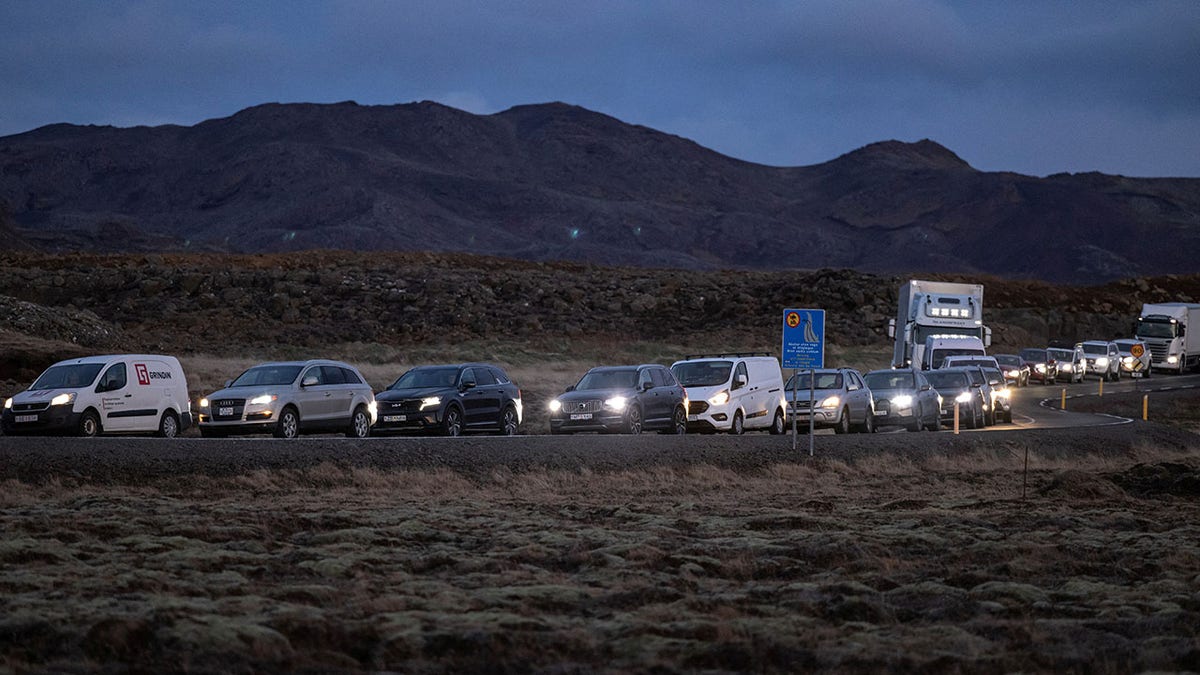 CLICK HERE TO GET THE FOX NEWS APP 
The threat of volcanic activity has temporarily closed the popular Blue Lagoon geothermal spa until Nov. 30.