A small plane in Brazil plummeted to the ground Saturday, killing all passengers on board, including 12 tourists in addition to the pilot and copilot, according to local reports.
According to local Brazilian outlet, Metrópoles, which cited the local mayor, the Bandeirante model aircraft crashed in the Brazilian northern state of Amazonas in the Barcelos region Saturday.
The Embraer PT-SOG aircraft took off from Manaus, the Amazonas state capital and the biggest city in the Amazon, and was attempting to land in heavy rain when it crashed, local media reported.
The passengers were Brazilian tourists on their way to fish, the reports said.
DEATH TOLL OF VIETNAM'S 9-STORY APARTMENT BUILDING FIRE CLIMBS TO 56
A spokesperson for Barcelos city hall told Metrópoles that there were 12 passengers on board, along with the pilot and copilot, at the time of the horrific crash in the country's Amazon state.
Local authorities and the Brazilian Air Force are investigating the crash.
BRAZILIAN PROSECUTOR BELIEVED DANELO CAVALCANTE ESCAPED PENNSYLVANIA PRISON TO FACE CHARGE IN 'LENIENT' BRAZIL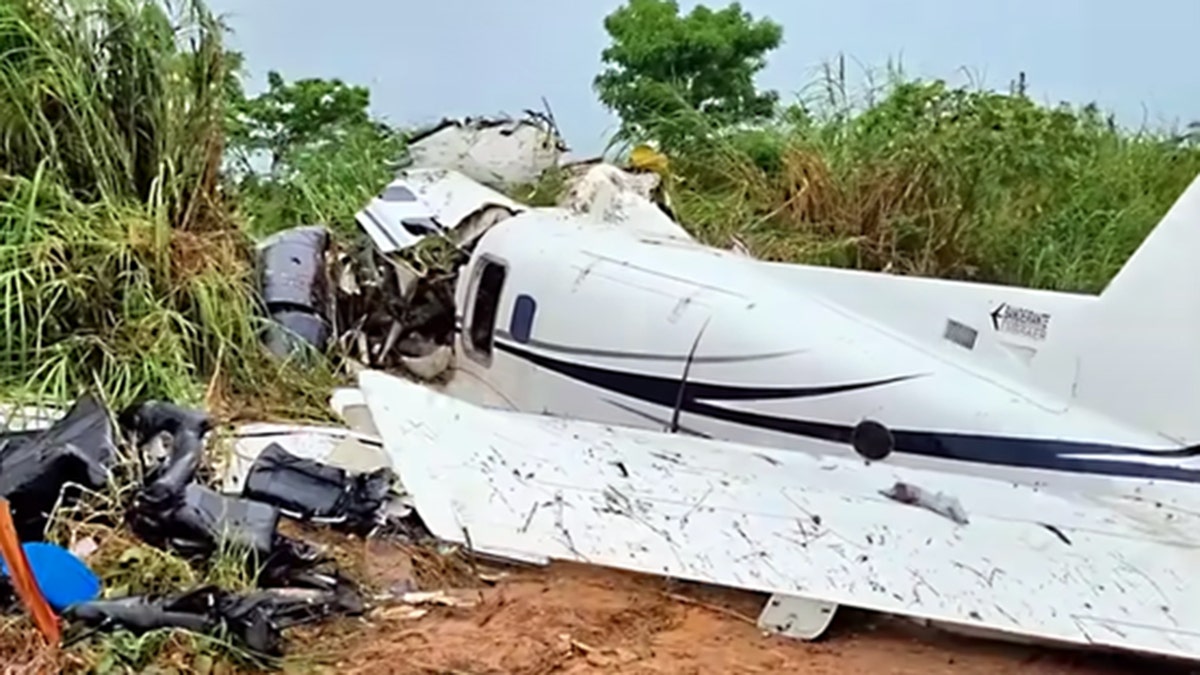 Agência Nacional de Aviação Civil, the Brazilian aviation authorities, did not immediately respond to Fox News Digital's request for comment. 
The Associated Press contributed to this report.