Share:

S&P 500 had trouble extending gains above 4,535, and is ripe for a consolidation. Even if yields have increased yesterday, and market breadth was poor (advance-decline line only a tad above 300), equal weighted S&P 500 isn't looking bad really. All in all – apart from the rpofitable calls made in these daily swing trading publications, I've managed to add more ES and DAX intraday gains in our Telegram channel, and I must say the fact that DAX performed this way, bodes well for risk taking in general, as you can see from the (premium) bond market analysis below.
Now that a correction is unfolding, the incoming data though are putting it on hold again – to a good degree. Way more insights follow in the rich chart section below.
Let's move right into the charts – today's full scale article contains 5 of them, featuring S&P 500, credit markets, precious metals and oil. with copper
Crude Oil
Crude oil confirmed my yesterday's words about indeed turning out as weakest of the pack, and today's great success would be defending $76 – far from guaranteed, WTIC is not bullish yet.
Copper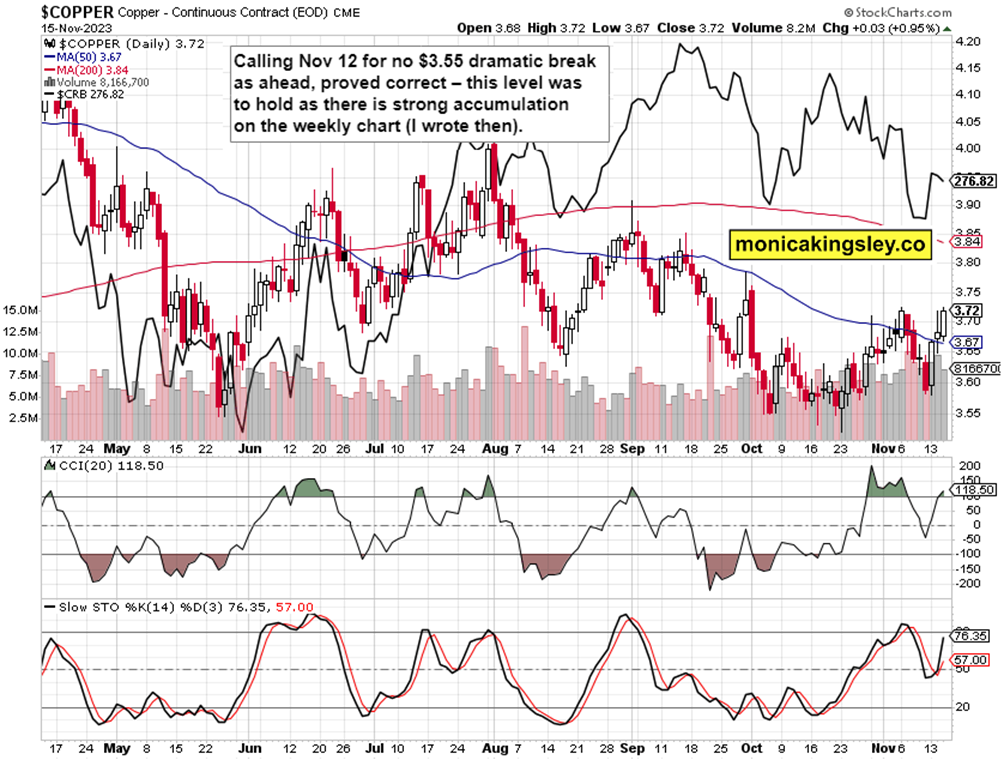 Copper's turn mirrors the silver one – and is nothing to fear, and $3.72 would become a fresh support soon – just compare base and precious metals performance lately.