Dueling protests in support of the Palestinian and Israeli peoples at Concordia University in Montreal last week resulted in multiple injuries and an arrest after a student assaulted a security guard amid a violent clash.
Student group Jews on Campus told CBC that it tried to hold a peaceful demonstration in support of the hostages taken by Hamas, but then a crowd "chanting pro-Palestinian slogans" surrounded the demonstration. The "productive" effort "started to turn," according to one witness. 
The pro-Palestinian crowd allegedly called the Jewish students "murderers" and a fight broke out, although it was not clear who threw the first punch. The witness described the situation as "very scary as a Jewish person on campus." 
Pro-Palestinian students claimed that they submitted evidence to the police that pro-Israel protesters "attacked" them while they sold the keffiyeh – or head scarf – as a fundraiser for Palestinian people in Gaza.  
MAJOR LAW FIRM TO ACCUSE ELITE UNIVERSITIES OF CIVIL RIGHTS VIOLATIONS FOR ENABLING ANTISEMITIC MOBS
The incident prompted alumnus Lawrence Muscat, a senior vice president at the Foundation for Defense of Democracies, to demand the university scratch his name from their list, blasting the school for having "failed to protect Jewish students." 
"No, I don't want to meet with your President and fundraisers in D.C.," he wrote on social media platform X, stressing that the school "will not get a penny from me." 
"At the same time, I am more than happy to support any Canadian charitable organization that holds Concordia accountable and works to protect Jewish students," he continued. "Hit me up, I'm ready."
Montreal police deployed to the school around 1:30 p.m. on Wednesday last week, leading to the arrest of a 22-year-old student who had allegedly assaulted a 54-year-old security guard during a violent clash between the opposing protests, CBC reported. 
NORTHWESTERN UNIVERSITY PRESIDENT CALLS ON STUDENTS TO CONDEMN ANTISEMITIC PHRASES: SCHOOL GROUP CLAPS BACK
Police released the student on condition that they promise to appear in court. Officers remained on the scene until 4:15 p.m. 
A second security guard and student were injured by assaults during the violence, but neither the guards nor the student sustained life-threatening injuries.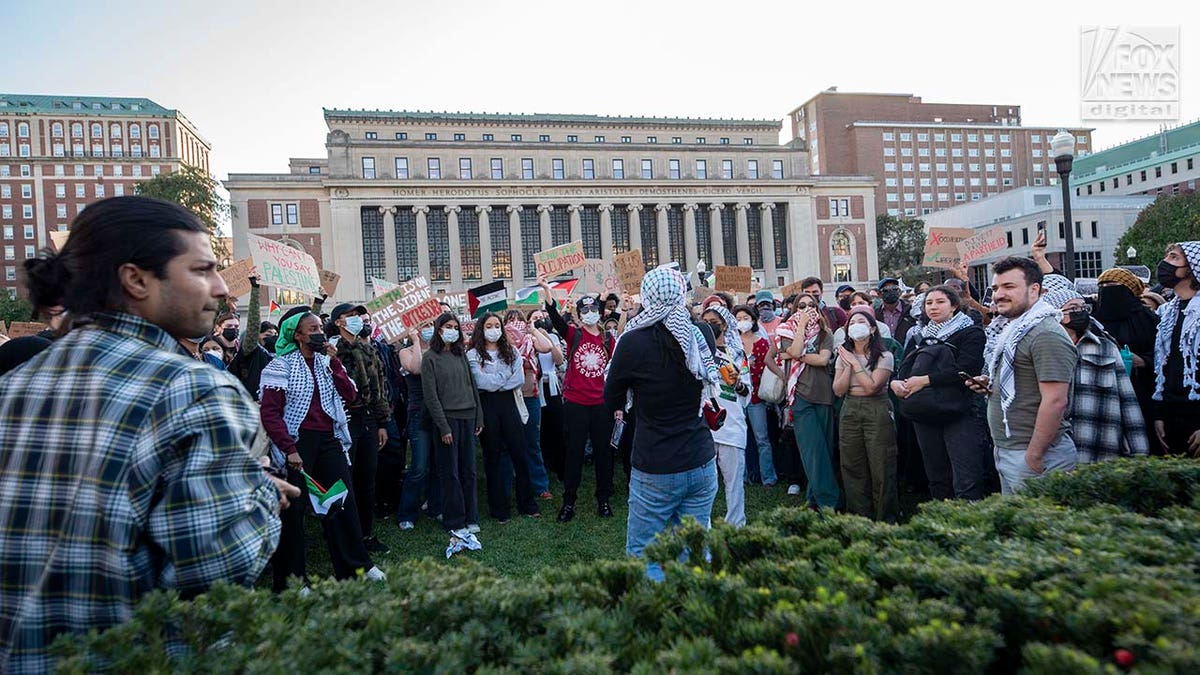 "I believe that the overwhelming majority of our community shares my complete abhorrence of these incidents and is appalled by them," Concordia President and Vice Chancellor Graham Carr wrote in an email to the student body and wider university community.
"A university, including ours, is a place where academic freedom, and the respectful, civil exchange of thoughts and ideas is valued above all else," Carr wrote. "One source of pride for Concordia's community is our cultural diversity and our desire and willingness to learn from others whose experiences and knowledge differ from our own."
"But under no circumstances can we, as a community, tolerate the reprehensible acts of hate and violence that occurred today," he added. 
Carr stressed that the university body must "be accountable for our actions and our words whether in the classroom, in meetings or in other university spaces." 
MAJOR UNIVERSITIES ACCUSED OF NOT SUPPORTING JEWISH STUDENTS AMID ANTISEMITISM SURGE
"I am deeply saddened and disgusted that the actions of a few individuals have now brought us to the point that we arrived at today," he lamented. "The vast majority of Concordians, irrespective of their political and ideological views, have worked diligently to maintain calm and to uphold the integrity of university life even at a moment when events elsewhere are creating extreme levels of anxiety and tension." 
However, the altercation was just one of three separate incidents reported at the university on Wednesday in which "violence or incitement to violence" took place, Carr admitted, including a social media post that could "reasonably be construed as inciting violence" and the discovery of swastikas in a university building.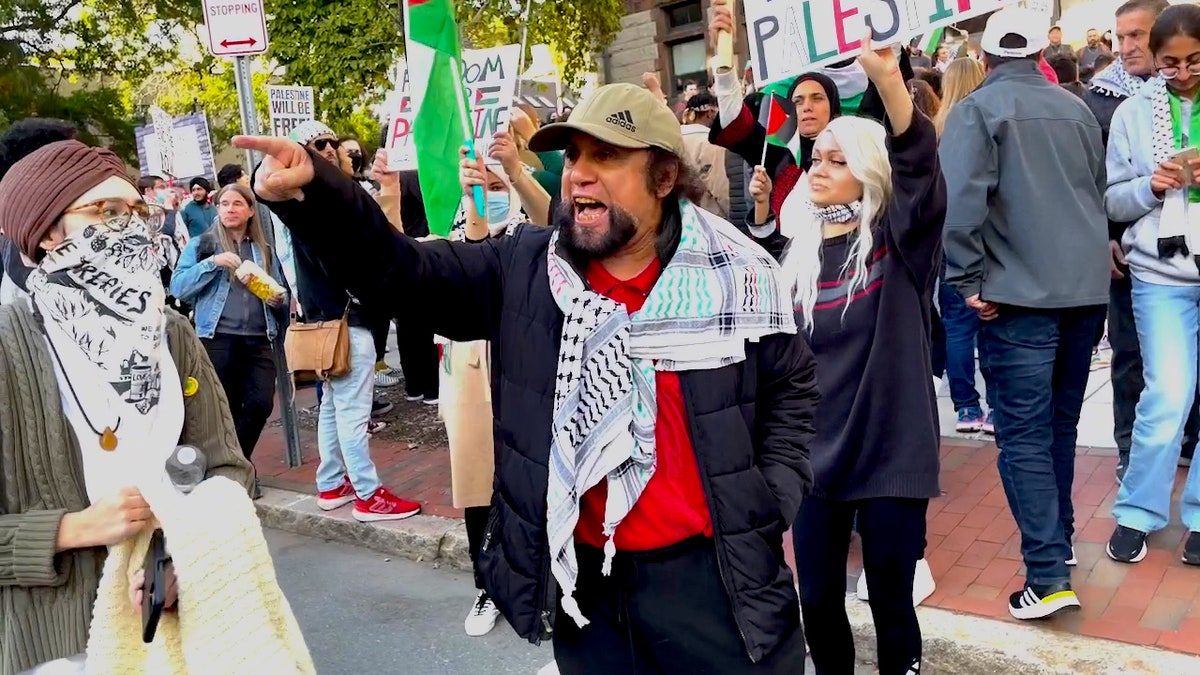 University campuses across both the U.S. and Canada have grown increasingly tense as students remain divided over the current war in Gaza, where the Israel Defense Forces (IDF) press on toward the Al-Shifa Hospital in Gaza – the largest hospital in the strip. The IDF and Israeli officials have repeatedly claimed that the hospital sits atop a Hamas terrorist command center. Israeli forces have exposed several weapons and supplies deployed at schools or stored under hospitals as they enclosed on Al-Shifa. 
Younger generations, particularly Gen Z, have shown significantly greater support for the Palestinians leading to a headache for university leadership on any given campus as they find themselves under pressure to address antisemitism on campuses, particularly by rich donors who have either threatened to pull funding or have already declared they will not be giving any money going forward. 
Columbia University in New York City announced last week that it would suspend two student groups – Students for Justice in Palestine and Jewish Voice for Peace – from the campus until the end of term for alleged violations of school policies following intense backlash from some faculty members and donors over the handling of protests on campus. 
Harvard President Claudine Gay released a statement Thursday condemning antisemitism and called out the pro-Palestinian rallying cry "from the river to the sea" as crossing the line.  
"Our community must understand that phrases such as 'from the river to the sea' bear specific historical meanings that to a great many people imply the eradication of Jews from Israel and engender both pain and existential fears within our Jewish community. I condemn this phrase and any similarly hurtful phrases," Gay wrote. 
CLICK HERE TO GET THE FOX NEWS APP 
The international community has heavily polarized over Israel's operations in the strip, which the Hamas-run Gaza Health Ministry claimed has led to the deaths of over 11,000 people. The Biden administration has repeatedly cast doubts on the accuracy or veracity of the numbers, with critics noting that the ministry does not distinguish between civilian and combatant deaths in its count. 
Fox News Digital's Joseph A. Wulfsohn contributed to this report.