Amazon is already down over $1 trillion in market cap from the peak. Will it be Tesla, Facebook, Microsoft, Google, or Apple be next?
Amazon (AMZN) market cap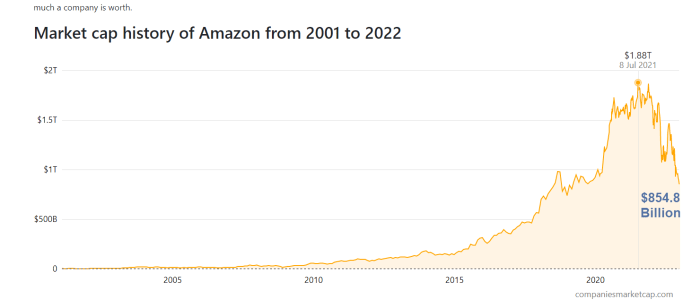 Amazon is down from a peak of $1.88 trillion to $854.8 billion making it the first company to lose over $1 trillion in market cap. 
Who's next?
Tesla (TSLA) market cap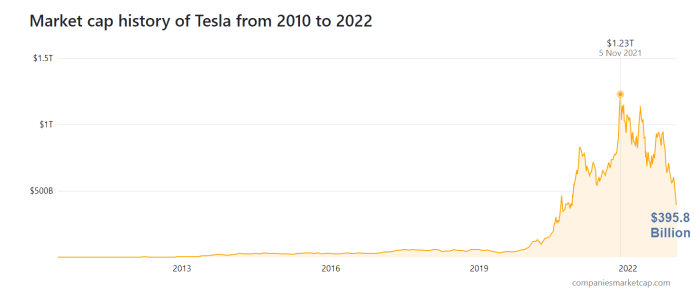 Tesla has lost about $727 billion in market cap but it likely will not be next.
Facebook META market cap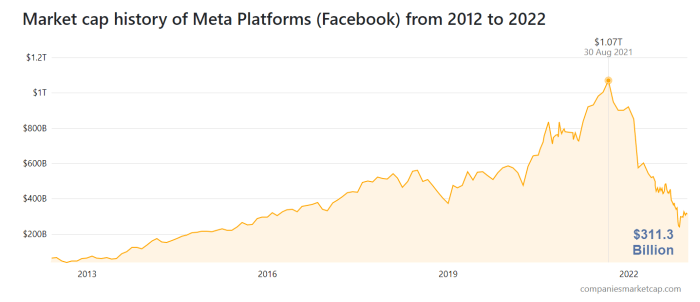 This is an impressive effort by Meta, down $759 billion in market cap from its peak. Alas, Meta never got high enough to lose $1 trillion so it's out of the running. 
Microsoft (MSFT) market cap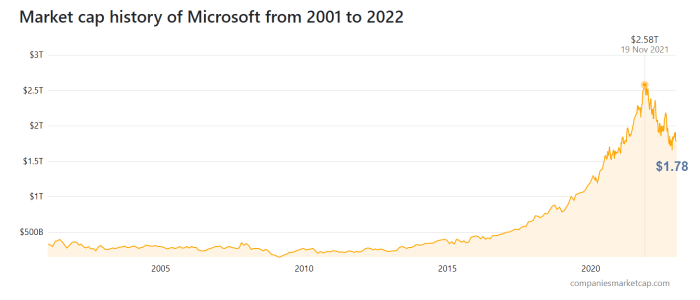 Microsoft is down $800 billion from its peak, a bit more than Tesla and it has much more room to drop.
Apple (AAPL) market cap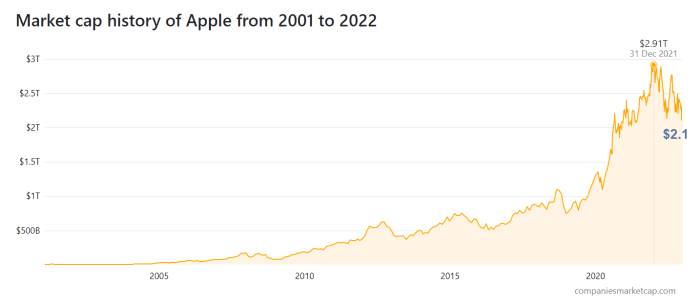 Apple is also down an impressive $800 billion in market cap and it has a mountain of room room to drop. 
Alphabet (GOOG) market cap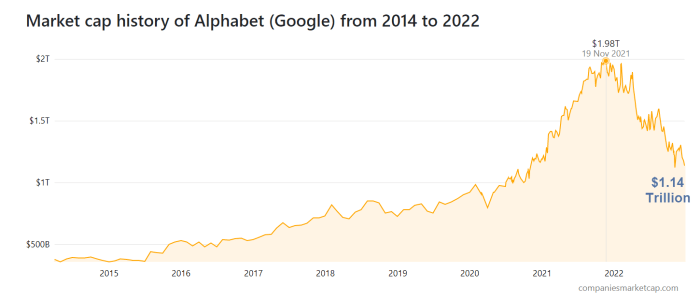 Alphabet (Google) is also down about $840 billion in market cap and it has a mountain of room room to drop. 
Don't rule out Tesla as a dark horse candidate but as you can see, competition is very stiff.
Either Apple, Google, or Microsoft are likely to be the next company to lose a $trillion in market cap.
Exxon Mobil special announcement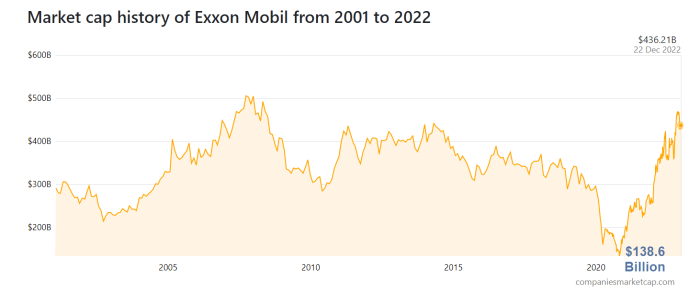 Exxon Mobil XOM has already passed Facebook and Tesla in market cap. 
Do not be at all surprised if it passes all of the above companies. Meanwhile, insane predictions persist for technology companies.
Are you keeping the faith in Cathie Wood's ARK?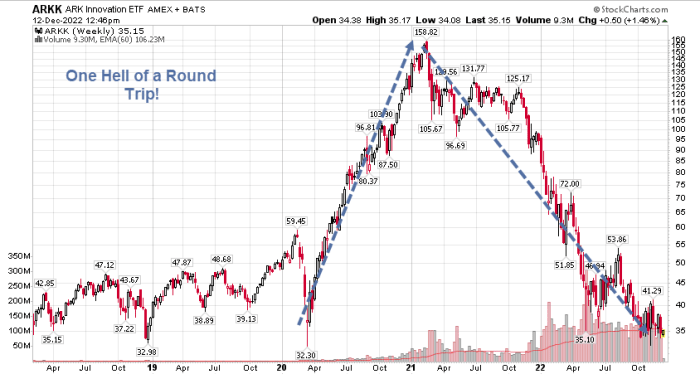 Cathie Wood's ARK ETF courtesy of StockCharts.Com, annotations by Mish.
For discussion, please see Are You Keeping the Faith in Cathie Wood's ARK?
Wood's predictions
The price of bitcoin will hit $1 million by 2030, a roughly 6,000% increase from current levels.
Wood calls for Zoom, ARKK's largest holding, to approach $1,500 a share in 2026. That is based in part on expectations of a worker backlash against returning to offices. Her bear case is for shares to trade at $700.
Cathie Wood's Ark open source model predicts Tesla shares will hit $4,600 by 2026
Please recall my April 18, 2022 post Cathie Wood's Ark Open Source Model Predicts Tesla Shares Will Hit $4,600 by 2026
By 2030 ARK predicts a share price of about $22,500 equating to a market cap of roughly $22.5 trillion.

US Real GDP in 2021 was $19.8 Trillion.

ARK is predicting the valuation of Tesla will exceed the entire US real GDP by the early 2030s.
What a hoot!